The group's signature accomplishment is the publication of the Sonoma County Healthy and Sustainable Food Action Plan, or simply the "Food Action Plan." Released in 2012, the plan is unique as one of the few local food blueprints in the country with buy-in from government, nonprofit organizations, and food and farming interests. By grouping food system opportunities and concerns into four action areas, the plan is a useful tool for any group, in any county or bioregion, wishing to create systemic change in their local food system. The plan has been adopted by the County of Sonoma, most of its cities, and endorsed by hundreds of local leaders. Dozens of projects in the County now implement recommendations in the report.
Ag Innovations founded the SCFSA and has provided ongoing funding, facilitation, and staff support for its success. Working in partnership with local agencies, particularly the County of Sonoma Department of Health Services, our team has enabled the group to do its profound work. We continue to convene and support the group today.
"In the world of food and farming systems, the problems are always complex and the players and interests are diverse. Making change in such an environment requires patience and skilled facilitation to bring groups together for collaborative action. Ag Innovations has been doing just that for many years and they do it very effectively."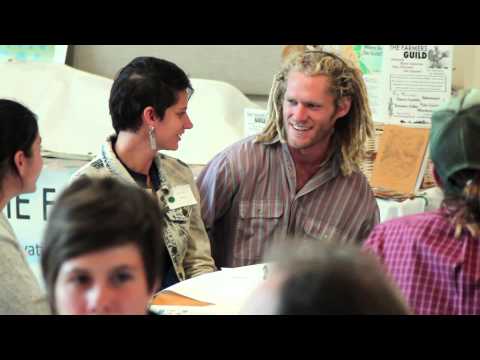 Growing Our Farms brought together 150 diverse food and farming interests to share resources and forge working partnerships between landowners, land seekers, and support organizations working to improve land availibility and affordability for local food production in Sonoma County. Throughout the day, participants explored creative land leasing and innovative financing models, and expanded their relationships throughout the local ag and foodscape.
More
---
---
---
---
Care about ensuring future generation's access to healthy foods?