What We're Working on Now
The Santa Barbara Food Action Plan is the ongoing product of a community coalition of food system and health organizations facilitated by Ag Innovations that lays out the community's strategies and actions that will lead to a better food system for all. Ag Innovations is utilizing its decade-plus experience in other California counties in facilitating and producing such a community road map for food sytstem health.
Maricopa County, the United State's fourth largest metropolitan area, worked with Ag Innovations to create a Food System Coalition representing the vast diversity of Phoenix.
Since its founding in 2009 the Sonoma County Food System Alliance (SCFSA) has developed a roadmap for how communities can come together to change the dialogue, and the policy, driving food and farming issues.
---
---
---
Purple Wheat: Growing a New Food System Collaboratively
Ask anyone on the street if they can name at least two types of tomatoes, and they'd probably throw out "Roma" and "cherry" without missing a beat. Can they list two different market classes or varieties of wheat? Are there even different varieties of wheat? In a way they'd be correct in thinking that there isn't much diversity. The reason for this is in large part due to the success of the globalized, industrialized food system. It has caused the disappearance of many of the local mills, grain dryers, and other infrastructure that is needed to bring a new variety to the local marketplace. So even once a purple wheat variety is released and grown by a farmer, the road from the field to the oven will be an arduous one. That's why collaboration is the single-most important ingredient in growing the local food system. We need spaces where the farmer can meet with the baker and the crop breeder and the lender and the policymaker. Because not only do we need to grow new crops, but we also need to grow new relationships and a new business ecosystem.
Read More
---
How are leaders solving the toughest food and farming challenges of our time? Find out.
Past Projects
California Food System Alliance Project
The Alliance project has been Ag Innovations' main project since the founding of the original county Alliance in Ventura County in 1999. At one time or another, as many as 12 different counties in California have had a local Alliance organized and facilitated by Ag Innovations.
San Diego Community Food Project
Ag Innovations served as an evaluation consultant for the Community Food Project of the International Rescue Committee in San Diego in 2011-2012, assisting in evaluation efforts and supporting integration of participant feedback.
Ag Innovations worked with the City of American Canyon in 2015 to assess the feasibility of establishing a farmers' market in the city's downtown through independent research, surveys, interviews, and community meetings.
Results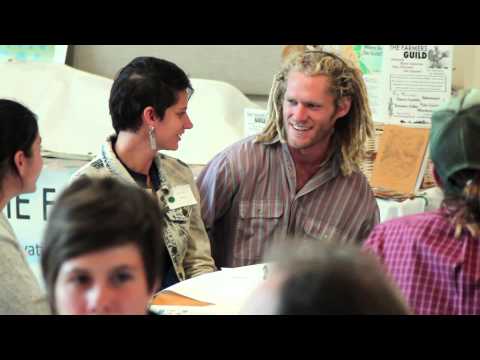 Sonoma County Food System Alliance: Growing Our Farms Forum
Growing Our Farms brought together 150 diverse food and farming interests to share resources and forge working partnerships between landowners, land seekers, and support organizations working to improve land availibility and affordability for local food production in Sonoma County. Throughout the day, participants explored creative land leasing and innovative financing models, and expanded their relationships throughout the local ag and foodscape.
View »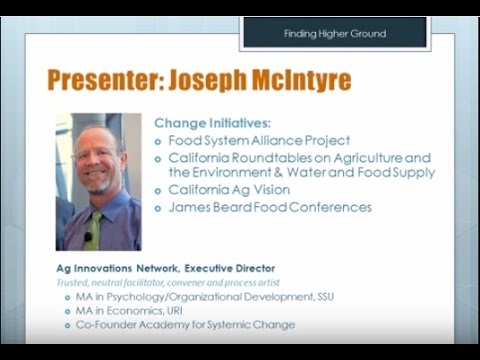 2014 Salon Series: Finding Higher Ground
Joseph McIntyre, President of Ag Innovations, discusses how to move collaborations to action. Part of Ag Innovations' 'Salon Series' targeted to bring resources to leaders and food system advocates.
View »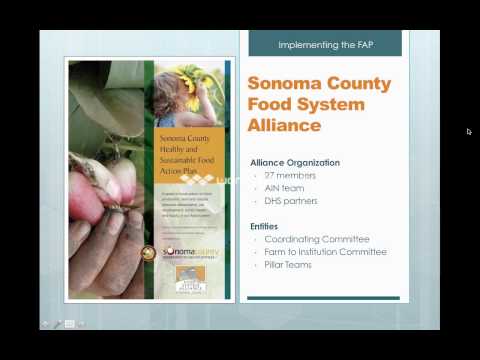 2014 Salon Series: Food Action Plans
Is your community or organization working to create a unified vision for your county's food system? Join Ag Innovations as we divulge the details of our Sonoma County Food Action Plan, a product of the Sonoma County Food System Alliance. The plan is one of few of its kind in the country, providing a roadmap for a more sustainable food system across sectors.
View »